Visokoprecizna TOTALNA STANICA.
Sada sa beskonačnim vijcima i kočnicama
Visoka preciznost i veliki domet bez reflektora su savršen spoj koji čini Stonex R25/R25LR najboljim prijateljem svakog geodeta.
Katastar, kartiranje, iskolčenje i visokoprecizni nadzorni radovi: u seriji R25/R25LR pronaći ćete rješenje koje odgovara Vašim potrebama.
R25/R25LR standardno dolazi sa ugrađenim terenskim softverom s kompletnim paketom aplikacija, a kontroleri se također mogu povezati na Stonex R25/R35LR putem Bluetooth™ bežične veze: nema ograničenja koja će zaustaviti Vaš rad na terenu. Cestovni softverski modul uključen je u svaku R25/R25LR.
Stonex R25/R25LR ima beskonačne vijke za horizontalne i vertikalne rotacije: nema više  ručica i stezaljki sa ograničenim pokretima što uvelike olakšava uporabu totalne stanice.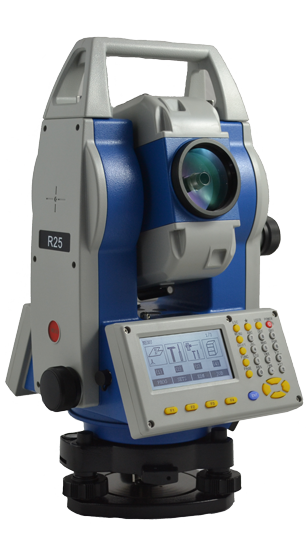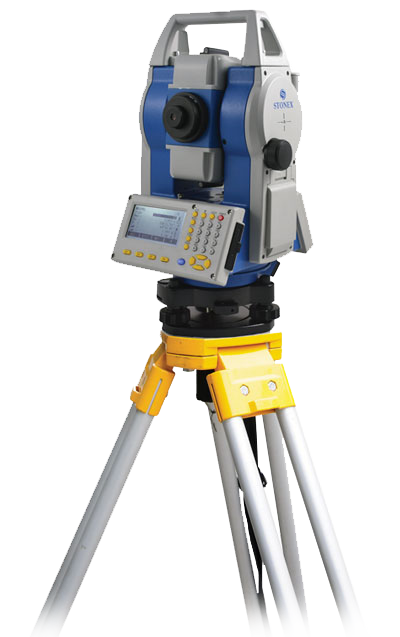 LIMITLESS DISTANCE MEASUREMENTS
By using digital phase laser ranging technology, R25/R25LR guarantees high accuracy long range measurements: 500m in reflectorless mode and up to 5000m using a single prism, with millimeter accuracy.

FAST, ACCURATE, RELIABLE
Measuring distances in one second, with 2mm accuracy, makes any job extremely cost effective and reliable. The wide range of application software allows to complete the Surveyor's tasks directly in the field.

ONE DAY OF CONTINUOUS FIELD WORK
Thanks to the low power consumption circuit design and to the two high capacity batteries R25/R25LR gives the opportunity to continuously work for around 13 hours. No concern for data storage: the improved 4 Gb internal memory and the SD card up to 16 Gb store an huge amount of data.

TEMPERATURE PRESSURE SENSORS
Temperature and pressure changes have a negative impact on the accuracy of distance measurements: the smart R25/R25LR monitors the changes and automatically adjusts the distance calculations.